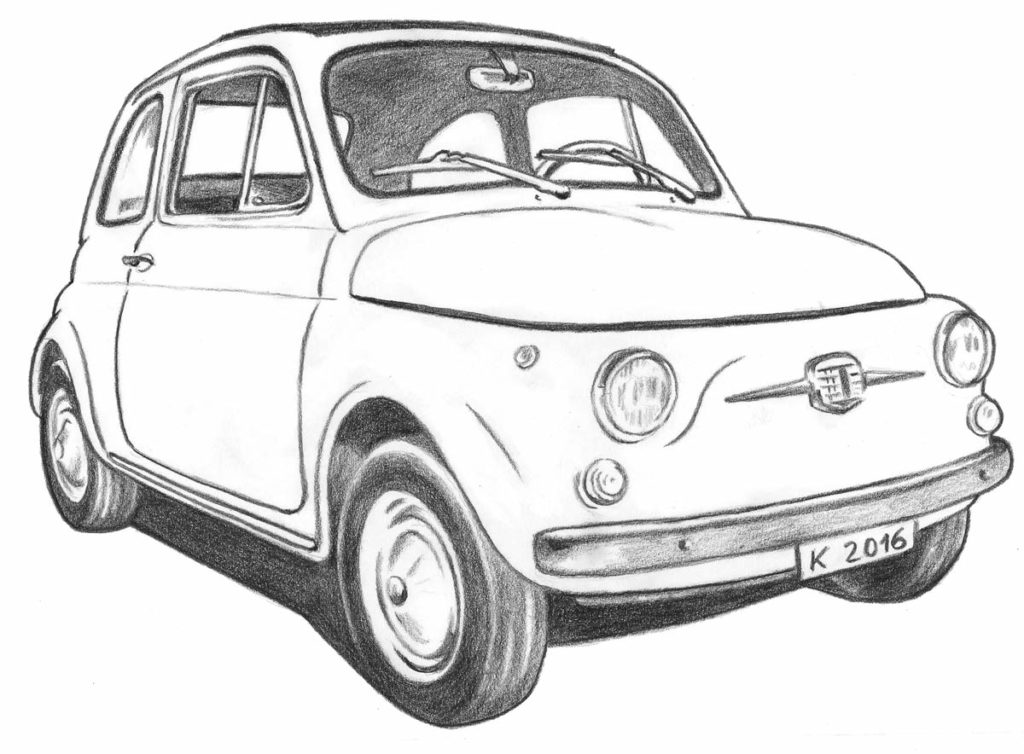 Idea regalo originale…
Disegno la tua auto, carboncino nero su carta bianca 50 x 35 cm.
Inviami un pò di immagini della tua auto e insieme scegliamo la migliore. Le immagini devono essere chiare e nitide, meglio senza un forte contrasto. La targa deve essere perfettamente visibile. Prendi le immagini pubblicate in questa pagina come esempio per scattare le foto.
il prezzo in offerta è di 150,00 Euro IVA compresa
Costo spedizione €. 10,00 per l'Italia e €. 15,00 per l'Europa
( il disegno viene spedito arrotolato in tubo di cartone )
Il prezzo si intende senza cornice.
English
Original Gift Idea …
I draw your car, black charcoal on white paper 50 x 35 cm.
Send me some pictures of your car and together we choose the best. Images must be clear and sharp, better without a strong contrast. The plate must be perfectly visible. Take images published on this page as an example to take photos.
€. 150,00 Euro VAT included
Shipping €. 10,00 to Italy e €. 15,00 to the rest of Europe
( the drawing is shipped rolled into cardboard tube)
The price does not include the frame.